Quotes
2012.11 - folkworld.eu
2012.10 - Blues News Germany
2012.09 - Blues Blast Magazine
2012.08 - Blues n Rhythm... UK
2012.07 - Rootstime.be
2012.07 - Crossroads Blues Society
2012.07 - Bluesbytes.net
2012.07 - BluesVan.hu
2012.06 - View Magazine
2012.06 - Smoky Mtn. Blues Society
2012.05 - wasser-prawda.de
2012.05 - BmansBluesReport.com
2012.04 - hamiltonseen.com
2012.04 - Spec
2012.04 - Dave Rubin
2012.03 - TBS
2012.02 - CPR
2012.02 - News Release
2010.01 - Blues-Star
2009.04 - Press Register
2009.04 - CPR
2008.08 - Press Register
2008.08 - CPR
2008.01 - The Spec
2008.01 - BluesSource.com
2007.11 - Press Register
2007.04 - Press Register
2006.12 - Press Register
2004.11 - Worchester Mag
1992.02 - The Newspaper
1990.11 - The Spec
1989.11 - The Spec
1986.10 - The Spec
1985.03 - The Spec
1981.09 - The Spec
The Spectator, March, 1981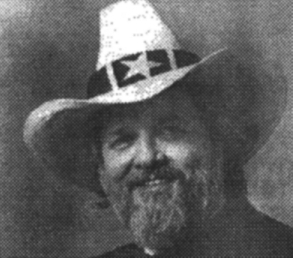 RONNIE HAWKINS

MYSELF, I wouldn't cross the street to hear Ronnie Hawkins sing but there's no escaping the impact the man's had on music in Hamilton. He made Hamilton his very first Canadian base at the long-defunct Golden Rail when he came north from Arkansas in the late 1950s, and over the years has shown a distinct bias towards Steel City musicians in his band. His former bantams have both good and bad to say about him, but they claim the gritty, in-your-face rockin' blues and R & B feel that makes up the Hamilton sound is directly attributable to him. Some say it's because of Hawkins, others say it's despite Hawkins. HE'S THE guy who pinned the King Biscuit Boy moniker on Richard Newell (which stems from the first ever blues radio broadcasts featuring Sonny Boy Williamson and sponsored by the King Biscuit Flour Co.) and gave his ex-roadie and singer Kelly Jay the inspiration to dub his late 1960s band Crowbar. Hawkins, apparently miffed that his backup band was quitting him, said the guys were alternately ' dumber than a crowbar," or could "screw up the moving parts on a crowbar." Crowbar, no dummies, became well- known for sold-out tours and gold albums and lives to this day as rocking, bluesy Hamilton band. Richard Newell, Kelly Jay, John Lewis, Jack de Keyser, Bill Dillon (Hawkins' current guitarist and musical director) and Mike Short (Martin's brother) help make up the list of Hawkins Hamilton alumni. Appropriately a slimmed-down and less- red-in-face Hawkins, perhaps scared into good health following heart problems during his opening night at the Imperial Room a year ago, was in 'town at last week-end's blues show at Eddie's Lounge ostensibly to scout Guitar Mikey for his band. Gone are the headliner days for Hawkins, now his band plays "show-case" bars on the order of Lulu's. Not quite the big time but still a cut above, and a valuable experience for a 21-year-old like Guitar Mikey who'd appreciate the regular work, regular pay, European tours and the chance to meet influential music industry honchos. Then there's an additional road benefit as out-lined by ex-Hawkins guitarist Robbie Robertson (who led The Band to greater heights) in The Last Waltz: More women than Frank Sinatra. Except he didn't exactly say women. Mikey, for his part, is noncommittal. "Unless the money's right, I won't do it," he says, adding Hawkins' is interested in him as he's a blues player who can handle rockabilly and "that's what he plays, a white man's blues '

Ex-Hawkins players say Mikey could learn and earn quite a bit, but to be wary. "It's a different league," says guitarist John Lewis who was with the legendary rocker from 1979 to 1982. "He's King of the Bar Acts. and it's a lot different than playing the International (on James Street North).

BUT 1T'S a very directionless, kind of thing that's stagnant with no musical growth. "After the party and it's one long party, you know you sort of wonder what you're going to do with the rest of your life." "He's young enough that it won't hurt him," Lewis says, adding Mikey's sojourn with Richard Newell only increases his worth in Hawkins' eyes. Kelly Jay, who was with Hawkins from 1967 to 1969, feels his emboss looks so closely at Hamilton musicians as they're the "only ones left playing this kind of stuff," and that the interest in Mikey is natural as "he's one of the few guys left that Hawkins can use, a guitarist who's been trained by Richard Newell."

Jay says he learned much but claimed Hawkins is a "tyrannical guy... I love him dearly now that I don't have to work with him." Hawkins says "Hamilton cats have always been especially good at blues and R & B, ever since I can remember.

"And Mikey has a lot going for him. He's 21, still polite and not burnt-out. I can't put him into the big time because, 1 can't get there myself, but I think I can move him up four or five notches from where he's at. "A kid of his age needs to be playing six nights a week and practicing seven days per week. My method or school is that a musician is a lot like a fighter, you don't learn by shadow boxing in your room, you have to get into the ring." Hawkins plans to bring Mikey, who's already played for him at Lulu's, up to his Peterborough area ranch for a week of jamming. It's up to Mikey, he says, but if he doesn't end up in the Hawkins band he could instead go out on the road with players of Hawkins' choosing. "By the time he's 25," the old legend says, "he could have his own thing going real good. " HAWKINS' shows currently feature rockabilly and country. Soon, he'll be dropping country and going with rockabilly and blues. Hamilton has superb talent, he feels. Of Bobby Washington, he says: "I used to think if I could sing half as well as Bobby Washington all the money in Hollywood wouldn't be enough for me." And John Lewis: "He had the potential to be champion of the world. When he was on the road with me he had so many fans. He wanted to start his own thing, which is something eventually he had to do. " And of his all-time favorite, the King Biscuit Boy, he says: "At one time when he was trying hard and at his peak, he was the best harp player in the world. I liked him better than Paul Butterfield and all those greats. "He's one of the greatest talents, the best that ever was. And he's taken a lot of those great Hamilton players to-school. It's too bad he can't seem to get it together."